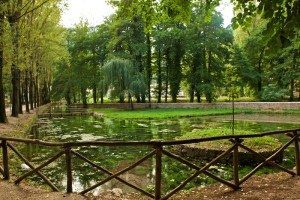 Brother Leo from Piediluco to Assisi
DETAILS
DIFFICULTY:
AVERAGE
ACCOMMODATION: three nights in hotels
PRICE: €290 per person in a double room, €350 per person in a single room (prices for groups of at least 8 people), for individual stays prices will be quoted on request.
THE PACKAGE INCLUDES: half-board for accommodation in a double or single room, bag lunch, pilgrim's welcome kit (rucksack or T-shirt and printed guidebook), admission to the Marmore Waterfall.
Transfer from the Marmore Waterfall to Piediluco, from Piediluco to Patrico, and from Spoleto to Sant'Eraclio.
On request, the Pilgrim's Credential with each person's name on it will also be issued.
EXTRA SERVICES: For already formed groups, customized quotations and special itineraries can be organized.Transfer of guests and baggage between facilities.Insurance.
WE RECOMMEND: comfortable clothing, hiking shoes, swimsuit.
ITINERARY
PROGRAM
DAY 1
The itinerary for the day will start with one of the most beautiful natural sites in the Terni area, the Marmore Waterfall, the tallest in Europe with a total height of 165 metres. The falls can be visited by hiking on marvellous trails and stopping to visit the botanical gardens. The group will then go to Piediluco, a picturesque fishing village on the banks of Lake Piediluco. The church of San Francesco is located in the town and commemorates the saint's visit in 1217. Dinner in a restaurant overlooking the lake and overnight stay.
DAY 2
After a rich breakfast overlooking the lake, we will go to Patrico by bus and, from there, will leave for the route to Spoleto (8 km), going through Monteluco, where we can stop for lunch. In Spoleto we can tour the city and will enjoy a typical local dinner at our hotel.
DAY 3
The next day we will take a bus for the second leg of our route, which will bring us to Sant'Eraclio, an ancient stop along the Via Flaminia. From here it is a short distance to Spello (10 km), where we will go to the hotel for dinner and our overnight stay.
DAY 4
The last leg of our walk, which begins after breakfast at the hotel, will bring us to Assisi via a panoramic route, with numerous sites that have great spiritual and religious significance (14 km). When we reach Assisi, the birthplace of St Francis, we can visit the Basilica of St Francis, the Bosco Sacro, the Basilica of St Clare and all the other marvellous places that were part of the saint's life. In the afternoon, a Mass will be celebrated in honour of St Francis and we will join the group from the "Brother Juniper" package arriving from the north to celebrate the saint together.