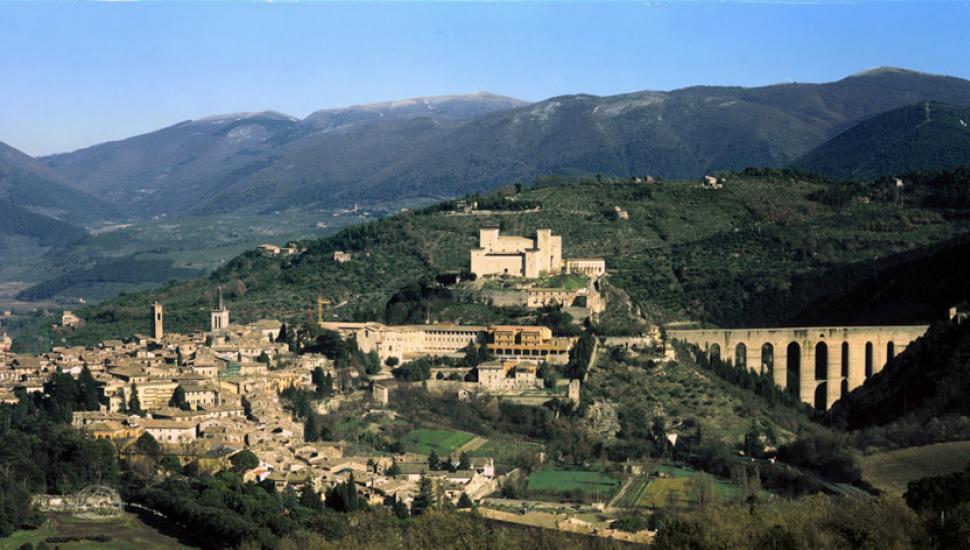 Weekend SOUTHERN itinerary from Piediluco to Spoleto
DETAILS
DIFFICULTY: AVERAGE
ACCOMMODATION: two nights in a country house
PRICE:  €270 per person in a double room, €310 per person in a single room
THE PACKAGE INCLUDES: half-board for accommodation for two nights in a double or single room, bag lunch (for groups of at least 10 people), pilgrim's welcome kit (rucksack or T-shirt and printed guidebook).
Transfer from Arrone to Spoleto and from Spoleto to Piediluco; admission to visit the Marmore Waterfall.
On request, the Pilgrim's Credential with each person's name on it will also be issued.
WE RECOMMEND: comfortable clothing, hiking shoes, swimsuit (pool at the accommodation).
DEPARTURES CAN BE RESERVED EVERY WEEKEND 
ITINERARY
PROGRAM
DAY 1
Arrival at Piediluco late Friday afternoon; dinner and overnight stay.
DAY 2
Saturday, tour of the trails at the Marmore Waterfall (10 km), return to the country house, dinner and overnight stay.
DAY 3
Sunday, walk from Piediluco to Arrone (13 km), transfer from Arrone to Spoleto and tour of the city; late afternoon transfer from Spoleto back to Piediluco.